If you are planning to attend the 2014 Fort Worth Stock Show and Rodeo, jump on this hot deal, as it will be hard to beat this price…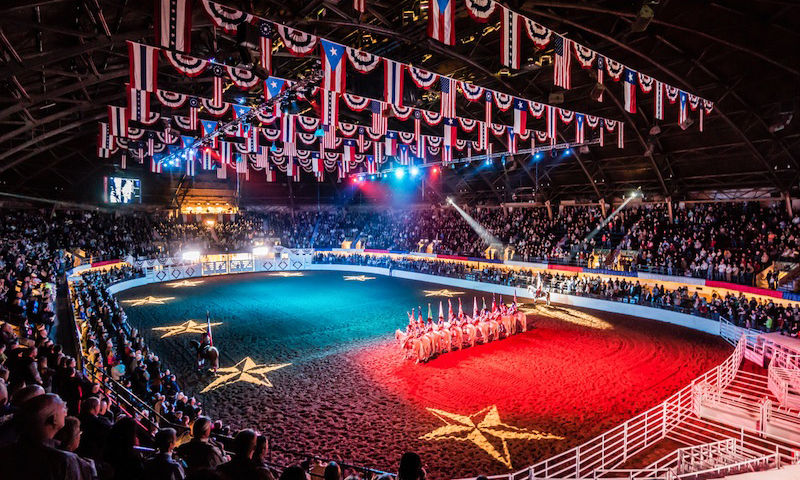 Yahoooo! It's almost Fort Worth Stock Show and Rodeo time and Groupon has launched a savings offer of 53% OFF Reserved Rodeo Tickets ~ a REALLY great deal!  You get to choose the performance date and time from a variety of options that range from $9 to $12 (normally $19 to $25), plus…
The ticket deal includes:
A reserved seat rodeo ticket from your choice of  7 dates (available dates range from Jan. 25 to Feb. 7).
FREE all day access to the Stock Show grounds, exhibits and carnival midway
FREE entrance to the Fort Worth Museum of Science and History*
FREE entrance to the National Cowgirl Museum*
FREE entrance to the Cattle Raisers Museum*
* Details about free museum entrance can be found here.
Secret Sauce Buying Tips: You may want to buy your Groupon voucher as soon as possible (here) as tickets for the most popular dates are selling out quickly and this offer ends completely on Wednesday (Feb. 8, 2014).  There are seven performance dates available through Groupon and you can purchase for up to 8 people.
How to get the Offer:
Go here to sign up for today's Fort Worth Stock
Show and Rodeo 60% OFF deal at Groupon.
Select Fort Worth as Your Groupon City. This is the
featured deal for Tuesday.
If you have trouble locating the offer, look in the "All Deals"
menu section of the Fort Worth Groupon site. 

                      
Enjoy and Share! :)
Want to keep up with fresh ways to save money
and button down the family finances?
Subscribe to Frugal in Fort Worth now. It's FREE!

Linking to Groupon through our site helps support
Frugal in Fort Worth (bunches of thanks!)