Love this up to 50% OFF deal (had to share)…
Just in time to get a great deal on some snazzy personalized Christmas cards, Pear Tree Greetings has launched a great offer of $20 OFF a $40 or more regular price purchase of anything on their site (for new customers).
The $20 OFF deal is valid for:  
Christmas photo cards ~ as low as 20 cents each with the $20 OFF discount
Custom invitations, announcements, and labels
Personalized children's storybooks ~ if you have any little ones to buy for, you'll melt when you see these ~ soooo cute.
Personalized stationary and notelettes  
This is a great way to get a jump-start on your Christmas shopping!
How to find and get the $20 OFF offer:
Go here to enter your email address and then sign up

for a Pear Tree account if you don't already have one.

Personalize and put $40 worth of any product(s) in your cart.

A promo code for $20 OFF $40 will be provided by Pear Tree Greetings

once the qualifying amount is in your cart. Do note that this offer is valid for first time customers only and cannot be combined with other discounts.
That's it! Easy-breezy!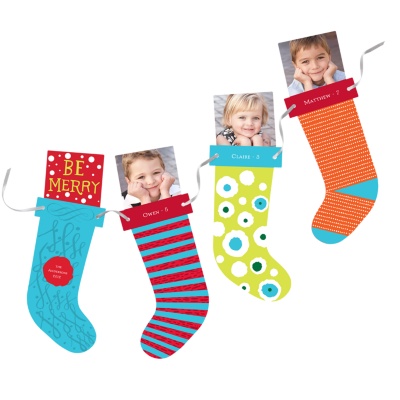 Not familiar with Pear Tree Greetings? Check out their collection of customizable products at their website here.  I am a big fan of their clever designs which range from snappy and fun to traditional with a twist of modern flair.  We recently ordered personalized stationery from them and were very happy with the high quality of the final results ~ we highly recommend!
Enjoy and Share! :)

Want to keep up with fresh ways to save money
and button down the family finances?
Subscribe to Frugal in Fort Worth now. It's FREE!
…
Linking to Amazon or Pear Tree Greetings through our site helps support
Frugal in Fort Worth (bunches of thanks!)