I recently made my first purchase at Sierra Trading Post and can't say enough good things about them and the service we received.  I wanted to be sure and pass along my discovery that they are giving a $10 OFF Coupon to new customers, too.
If you are not familiar with Sierra Trading Post, you'll want to add them to your list of online bargain stores for everything from shoes to clothes to housewares to luggage.
Our buying experience was just about everything we could ask for from an online discounter ~ REALLY great prices, a truly great customer service experience, and some of our favorite name brands (Columbia Sportswear, Anne Klein, Cole Haan, Oakley,  New Balance, Briggs & Riley Luggage). There are deep discounts on fashion clothes and shoes, plus it's also a great spot if you are trying to find outdoor gear on the cheap (ski, hiking, camping, and more)!
We bought a new set of luggage through them for a recent trip and saved over half the cost of the very same luggage we saw at a high-end luggage shop in Southlake. The customer service person was helpful and prompt with all our questions and the shipping was really fast. The only downfall we could find is that items on Sierra Trading seem to go fast, and once they are gone, they are usually gone for good.
Insiders Savings tip:  Be sure to sign up to get their emails (here), they'll send you the $10 OFF Coupon immediately for being a new customer, and you'll also get on their list for future great email savings offers, too (I was just emailed a 30% OFF my total purchase coupon ~ woo-hoo!).
A few bargains that caught our eye: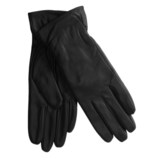 Women's Cashmere-Lined Lambskin Leather Gloves
$18 = $28 – $10 Coupon (86% OFF Retail of $130)

Itasca Rubber Rain Boots
$23 = $33 – $10 Coupon  (54% OFF Retail of $50)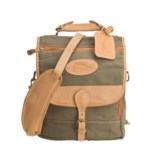 Australian Bag Outfitters Leather and Canvas Messenger Bag
$38 = $48 – $10 Coupon (62% OFF Retail of $100)
:::
Sierra Trading Post's Give $10,
Get $10 Referral Program
You might also want to sign up for Sierra Trading Post's new referral program where you can earn $10 in e-gift cards for future purchases.
Here is how it works:
1.  Go here to create an account with Sierra Trading Post (you'll get the $10 OFF Coupon* if you are a new customer).
2. Invite your friends to Sierra Trading Post  (here) and they'll be sent a $10 coupon to use on their first purchase*.  Be sure to use the unique code that they will give you (they have links for sharing on Facebook and Twitter)
3. You'll get $10 in e-gift cards for every friend that uses the coupon!
*Offer limited to new customers only. Limit one per household. $10 coupon for your friend is valid on orders of $30 or more.
::
Enjoy and Share! :)
Want to keep up with fresh ways to save money
and button down the family finances?
Subscribe to Frugal in Fort Worth now. It's FREE! 
Reviews are independent and completely our opinion. Linking to Amazon or Sierra Trading Post through our site helps support Frugal in Fort Worth (bunches of thanks!)